CMB Newark Stucco & E.I.F.S Repair
We provide a wide range of stucco & construction services for residential & commercial building needs in Newark, NJ.
Stucco & EIFS Contractors in Newark, New Jersey
We at CMB Newark Stucco & EIFS have built, developed, and maintained working relationships with homeowners, business owners, contractors, builders/developers, and architects for 35 years in Newark, New Jersey standing the test of time – we have you covered in every step of the process! Our expert technicians will make sure that the project will be handled properly throughout the process. You won't have to worry about anything, when you choose us.
We strive to work with our customers to help select the best interior and exterior finishes to match their needs. We have experience working on commercial buildings, residential homes, and multi-family units.
Our highly trained stucco specialists are dedicated to delivering quality workmanship according to your specifications in a timely fashion with cost effective strategies.
Count on us to assess all your requirements and provide you with the necessary solutions! We
strive to provide superior construction and consulting services in Newark, New Jersey. For more information, give us a call today.
Our Services in Newark New Jersey
Acrylic Stucco
Since acrylic finishes are synthetic, they come in a lot of different colors suited for any type of background.
THIN BRICK SYSTEM
When you opt for custom thin cut bricks, you are able to achieve the aesthetic you want without worrying about the weight or size of the bricks.
INTERIOR PLASTERING
The walls serve as your interior canvas. If your walls lack professional plastering, paint or wallpaper will not look smooth or last a long time. Therefore, it's crucial to involve professionals for this job.
BROWNSTONE RESTORATION
A brownstone restoration helps in hardening the wearing surface and makes it more durable when resurfacing the material of the scoop.
E.I.F.S INSTALLATION & REPAIR
There are many different reasons to use EIFS on your structure but it can help us to know specifically "why" you want this type of cladding on your structure.
BRICK POINTING & WATERPROOFING
Wear and tear of a building with time is inevitable. Poor maintenance of bricks can lead to penetration of water, damage and a compromise of the structural integrity. Prolong the life of your building and give it an effective facelift.
CULTURED STONE
Providing quality and aesthetically exciting products, textures and colors for any project you may have.
EXTERIOR CEMENT STUCCO
Cement stucco gives a beautiful finish to the exterior walls of your house. It can be textured in different ways to give it a variety of finished effects that look beautiful on your house.
EXTERIOR ACRYLIC PAINT SYSTEMS
We use high-quality acrylic paints that are stress-resistant to minimize weather-related issues, and we properly prepare the surface beforehand to make sure the paint will bond well. We want your home to look gorgeous for many years.
Commercial Stucco Service
Your home and your business have different requirements- but the same end goal – a beautiful finished project. As part of our range of services, we provide a custom residential and commercial stucco installation and repair service. At CMB Newark Stucco & EIFS, we guarantee you'll be satisfied when we leave. Our team handles commercial stucco services for small and large businesses alike.
Residential Stucco Service
Our specialties: repairing, replacing, painting and installing stucco at your residence – within your budget and in a timely manner. We work closely with our clients. You can count on our experience and professionalism to provide the best stucco solutions.
Our company wants to serve you!
Count on us to assess all your requirements and provide you with the necessary solutions! We strive to provide superior construction and consulting services in Newark, New Jersey. For more information, give us a call today.
Best Stucco & Construction Company in Newark, NJ
Perhaps you're wondering what the difference is between a newer company and one that has history behind it. Well, we can tell you that we're one of the best construction companies, a fact that is backed by 35 years in the business. We know what works, what doesn't work, and we pay attention to even the smallest details, working with our customers to make sure they're happy.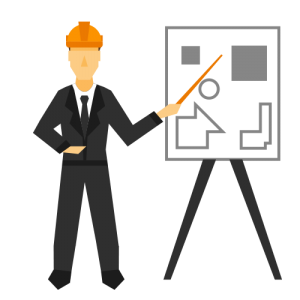 We work with you
As the top construction company in Newark, NJ, we'll work with you on your project, large or small. Together we'll fine-tune your new construction, remodeling plans, incorporating your preferred designs and specifications.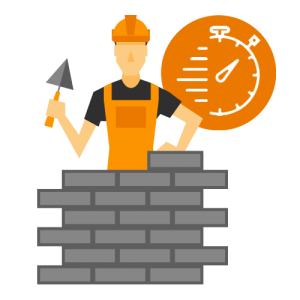 Great Results
Our team of professionals, the methods they employ and customer service they withhold make us your best choice for stucco and construction company in Newark, NJ. No job is too big or too small, we handle it all. We want to exceed the owner's expectations in what they expected and help design their dream exterior and interior.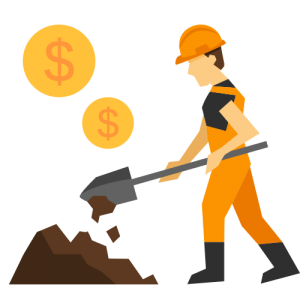 Competitive Pricing
Choosing the best construction company means that you'll benefit from quality services that are also affordable, with a high return on investment. We work within your budget to make sure you get you what you want by using cost-effective strategies.